Client events streamlined
Client events are a double-edged sword.
1. They provide literally a room full of opportunities to help your clients achieve their goals.
2. If executed poorly you'll suffer from brand damage, wasted resources and shattered team confidence.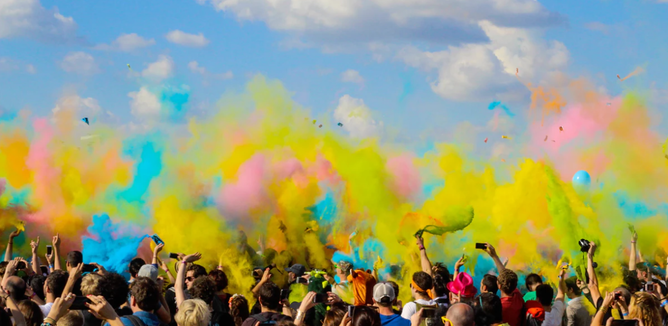 Why client events are important.
When executed well, client events are a win for you, your network, referral partners and your clients.
Firstly, they show that you care.
Client events are important SITAV activities (Stay in Touch and Add Value) and are a subtle and soft way to sell your services.
They're educational.
Accountants often forget or overlook the length and breadth of their business experience. We take our knowledge for granted. We generally assume our clients know more than what they typically do. Make no assumptions.
Client events are the easiest way to leverage our efforts.
If we consider the return on our investment and the benefit each client receives from participating, it's a no-brainer. How else will we find time outside of the annual accounts meeting to educate our clients en masse?
They boost sales.
Not only do they provide an easier opportunity to sell new services to existing clients, they will attract new clients within a positive environment. Just the presence of your existing happy clients will help to close some sales.
They're an easy way to develop strong referral networks.
Referral networks will leverage your sales and marketing resources.
They differentiate your business.
Stand out from a crowd where many firms are 'too busy', apathetic or fearful.
They will empower your team.
Running client events will generate Business Development work. Event Management and Business Development are two exciting areas where members of your team can personally develop and take ownership. Are you giving your star performers enough of a challenge?
Systems are everything!
A robust system will allow your team to execute the majority of the hard work as efficiently as possible. It will provide consistency across client events and enable new team members to assume tasks seamlessly. A robust system will also allow you to focus on the delivery of your event content.
Planning and purpose.
When planning any event, first consider its purpose.
What are your goals?
These are likely to include: client nurturing, branding and positioning, and sales outcomes.
What outcomes are your clients looking for?
Typically, these will include learning, being inspired or entertained.
Who is your target market?
Most likely your existing clients, future clients and spheres of influence (referral partners).
Marketing and selling.
The Marketing Activity Plan.
This must canvas:
Positioning (three points of value for the client)
Pricing
Promotional strategies
Timeline
Activity (minimum of five rounds of marketing)
An example:

The budget.
You must establish a clear budget, decide the ticket price, anticipated attendee numbers and costs, including the marketing, venue hire, food and beverage and audio visual (AV) costs.
Managing event registrations.
There are a number of cost-effective registration management systems around. We recommend Eventbrite or Arlo. An online registration process will streamline the management process for your admin team while making it easier for your clients to register from digital marketing.
Heralding your event.
This is how you'll get bums on seats. Start with the front page of your website and link to the programme and registration page. Also update the cover pages / images in your social media pages. You can also add a small image to your email signature (hyperlinked to the online registration).
Commencing marketing activities.
To generate gravity from your marketing you must undertake a range of methods, ideally over a six-week time frame. It's unlikely a single marketing activity will ensure a sell-out event. Most people will decide to book after exposure to several messages about the event. Cover a range of methods to ensure you engage the different types of clients:
Email invites (with event programme, presenter bio and synopsis, links to booking platform)
Flyers (snail mail is so original)
Engage referral partners
Social media
Following up your leads
. Sometimes people need a little bit of persuasion to commit to an event. A personalised email or phone call to those who've enquired is often all it takes. The best thing about digital marketing is that your email campaign software and registration software should be able to tell you who has clicked on the link to register or partially completed the online registration process.
The Collateral.
You'll need to produce a stock of collateral prior to marketing the event, such as the programme, a flyer (if appropriate), your first and subsequent email invites and graphic elements for social media. You'll also need to consider what collateral is required on the day:
Client workbook with printed presentation slides and space for note taking
Your firm's storybook
Service Cards for the services you're promoting (if you don't have Services Cards you should)
The all important Evaluation Form (with a call to action)
Event Delivery
Building your presentation.
Allow yourself time to develop a compelling presentation. It should be engaging and interactive for your attendees.
Preparation is key.
Practise presenting the presentation alone and in front of others. You need to be confident when delivering your message or your clients will lose confidence in the services you're promoting.
Engaging your audience.
Use flipcharts and other visual aids to convey your message. Depending on the topic and the purpose of the event you may be giving your attendees the answers, or alternatively, offering an educational teaser for what is to come when they engage you further. Whatever the message, you need to take control and command your audience.
Feedback and Follow Up
The evaluation form is the call to action. No call to action? No sales outcome. Our clients are able to convert up to
55%
of event attendees into committed sales outcomes. It's important to build the anticipated services into your workflow to ensure you can deliver promptly and follow up all leads.
Client Event Topics
Our Business Development portal has resources for you to deliver a range of events whilst effectively leveraging your team. Some introductory topics that are likely to produce results include:
1. The 7 Ways to Grow Your Business bridge.
2. Cashflow Management.
3. Core Values Development.
4. Succession Planning.
5. 10 Hats in Every Business.
Serious about running client events? Talk to us about our resources...
'Education is the most powerful weapon which you can use to change the world.'
- Nelson Mandela