How to attract and retain excellent millennial talent
Millennials challenge the way we work and manage.
The perceived 'millennial mindset' is not always flattering though, with generalisations including being entitled, convenience-loving, matcha latte sipping, self-important job-hoppers who demand to work less, and from a place of their choosing - be that home or a yurt in Central America.
The reality is that painting 35% of the workforce (50% by 2025) in this light is probably equal parts unfair and pointless. Millennials aren't going anywhere (well… aside from the job-hopping).
So, instead of recruiting someone you hope will be different, recognise the unique strengths and experiences millennials do bring and stop measuring them on the loyalty and skills indicators of the past. If you subscribe to an abundance mentality, you'll quickly see that millennials have a LOT to teach us.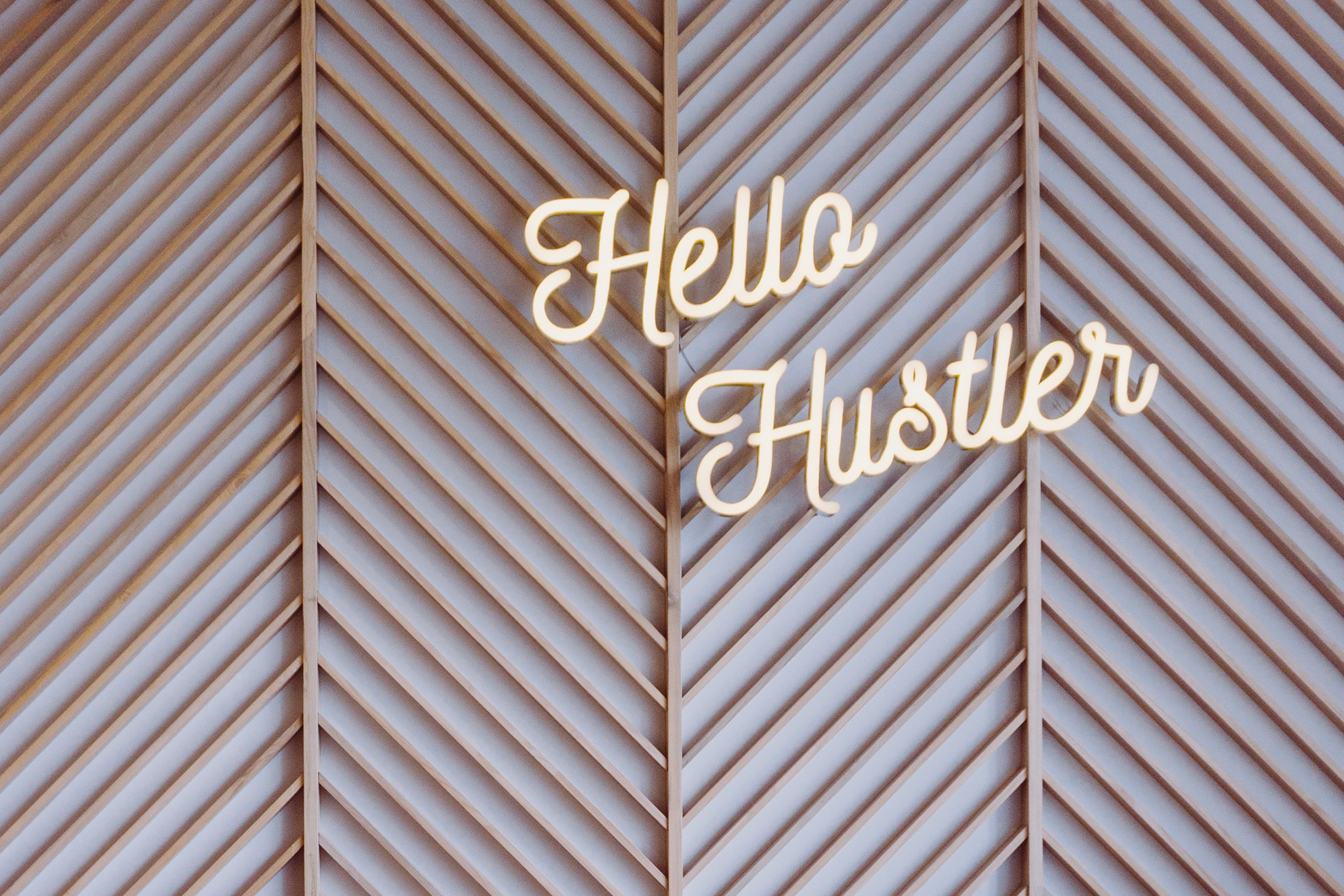 Nine ways to attract and retain excellent millennial talent:

1. Have a supportive and autonomous workplace.
Consider the ways your team works together and whether these still serve you. Do they encourage a supportive working culture? Ideas for improvement:
Introduce open-door policies
Promote flat structure attitudes; you're still the boss
Set regular time aside to encourage questions and innovation
Allow workers to self-manage and be available for check-ins
Set clear goals and deadlines for projects
Let your team decide how they accomplish their goals
Remember, millennial or not, we all have different personalities and work styles. Being supportive comes down to recognising the uniqueness of each human and adapting your management style to provide support in ways that work for them.


2. Know that perks aren't a motivator.
Millennials love a free lunch and Friday arvo beersies (ahem, don't we all?), but this is not going to motivate them. Having a fun office is a good thing, but it's not the definition of a strong culture.
Millennials want to have fun and make money, but they're also keen to make a difference. Heard the phrase 'millennials are killing capitalism'? It seems perhaps they value experiences over possessions. Think personal development opportunities.
So, you don't have to invest in a foosball machine… although the baby boomers and gen-x would probably also love that.
"Don't confuse culture with collateral." – Elizabeth McLeod
3. Create a learning culture.
Lack of personal development has been cited as a big reason millennials begin searching for a new job.
There are many ways we can help our team members grow and thrive. In our industry specifically, this could be the chance to do Toastmasters and then building themselves up to speaking at a client seminar. Or, helping them to run client facing meetings – like transitioning some of your Annual Accounts Review Meetings to the person who's actually doing the job so that you can spend more time with your clients on higher value Business Development work.
Or, maybe it's picking a niche they can become a specialist in, such as Financial Awareness Coaching.
Millennials don't subscribe to outdated ideas around following a pre-set path, with set timeframes, to make partner. If you hold them back, they'll gladly exit and possibly have the confidence (and technology) to know how to set up in competition.
Ask your millennials how you can help them further their learning in the areas that interest them. Actually, you should ask everyone that.

4. Adapt and adopt technology.
Make the most of millennials' electronic and digital literacy! Not only do they speak computer, they bring with them knowledge of the newest and most exciting apps and time savers. It's almost as if they're half way evolved to being a computer.
Millennials have a lot to teach us about the things they've grown up with. With your encouragement, they'll show you productivity improvement, risk management, and innovative ideas you never dreamed of.
"I always choose the laziest person to do a difficult job - as they'll find the easiest way to do it." – Bill Gates
Allow them to teach the team new ways of doing things. We all enjoy sharing knowledge. This aligns with the flat structure approach. Also, if they're here for a good time (not a long time) suck as much know-how as you can before they moonbeam out of there.
5. Put purpose before profit.
An outstanding leader will put purpose first. Those putting profit first haven't realised the two are not mutually exclusive. In fact, numerous studies prove that purpose DRIVES profit.
It's also important to extend this thinking beyond the workplace, to engage with the community and give time or money to organisations that align with their values. If you don't already have a corporate social responsibility strategy, ask someone in your team to lead the development of one.
And, if you're interested – The Graeme Dingle Foundation – is part of our strategy!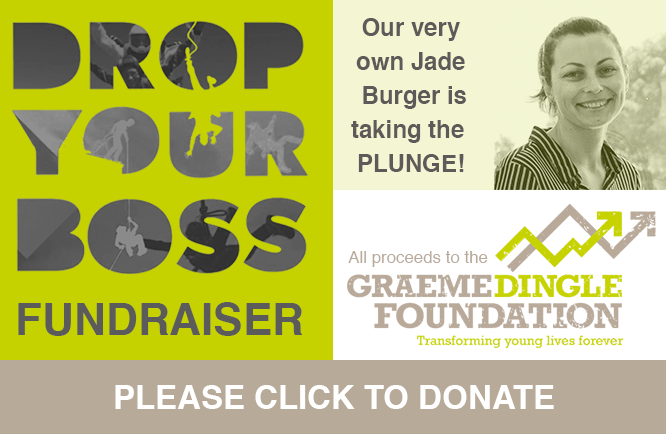 6. Recognise accomplishments.
Millennials are used to getting praise, starting from their school years, stretching into adulthood. They got participation certificates and trophies for trying. Agree with that encouragement or not, it seems previous generations are conditioned to focus their energy on non-performers and trouble makers. This is backwards.
Reward your people when they complete a difficult assignment, finish a project ahead of schedule, or present something exceptional. Even just reward the fact that they're not being a pain in your ass. Those quiet achievers, who do it day in, day out without causing conflict, or the need for you to dust off that beloved HR hat, are the ones you want to spend your time on. They could be the ones plotting to leave too!
I had a great reminder from a team mate recently: flexing our agility Core Value isn't just about being able to deviate fast to catch someone's dropped ball, it's about being agile in our everyday work, deviating and pushing for constant improvement when no-one is watching.
7. Be open and transparent.
Transparent leaders empower their teams (not just the millennials in the team). Share the plans, the wins, and even the losses (after all, there is nothing more humble than a leader who admits to their own faults and failures). Be open with your team.
While it may pay to cleanse the Business Plan of some financial data, most of the goals and all of the vision can be clearly and frequently communicated. This builds a sense of ownership for everyone. And, aligning your team's individual goals with the business's vision will cause them to feel connected to the outcome - that they are contributing to something bigger than themselves.
8. Be as flexible as makes sense for your business.
You could let employees start earlier, start later, work remotely, work four 10 hour days or just allow them to bring their dog in. I'm not saying you should moonlight as a doggy daycare, but ask your team members what their ideal working arrangement would look like.
Flexibility has many positive spinoffs for a business. For example, longer hours of customers support (because Jane comes in early and Bert leaves later). Or, less disruption to those operating outside 'normal' hours, which will equal higher productivity. Also, studies suggest dogs in the workplace generally improve morale and mental health.
Everyone would love input into how and when they do their work. These arrangements don't just appeal to millennials, they appeal to anyone with a life outside of work.
The chance to have two extra weeks of (unpaid) leave per year might be what keeps them loyal to you for longer. If not, at least they'll be more rested!
9. Don't condone low performance.
While top performing millennials may clock out at precisely 5pm each day (some appear allergic to overtime), the effective ones work their asses to the bone during that time.
Ask yourself, how effective are those employees who come in early and leave late every day? Can one sustain productivity for that long, day in day out? Conversely, what are the benefits to the business of everyone being well rested at work?
Recently, a friend of a friend (a millennial) had their employment terminated on the 89th day of their three-month trial period. This was a sales position and her conversion rate was double that of the 12 year 'loyal' associate she was trained by. The reason given for termination: she'd 'filled the sales pipeline to the point of bulge, so was no longer needed'. She quite simply performed herself out of her new job.
While borderline illegal, and definitely immoral, this is the mindset some 'leaders' have. Is loyalty truly defined by how long someone works for you? Or, should it be defined by their willingness to learn, adapt, improve, and grow your business?
So, turn down your sensitivity meter about now…
Stop taking it personally if they want to move onwards and upwards - faster than your generation did. Stop rolling your eyes when they walk out the door at 5:00pm. Stop resenting them for asking (and getting) want they want. Stop judging them for choosing to have a better work / life balance. And, start learning from them… it seems they may be onto something great.
Thinking like a millennial isn't just about keeping top young talent happy - it's about recruiting and retaining talent of any generation. Let's rename this blog: How to attract and retain excellent talent. Full stop.
For more insight into how forward-thinking accountants are transforming the way they work, book a demo with one of our team.